2018年10月09日 JAPAN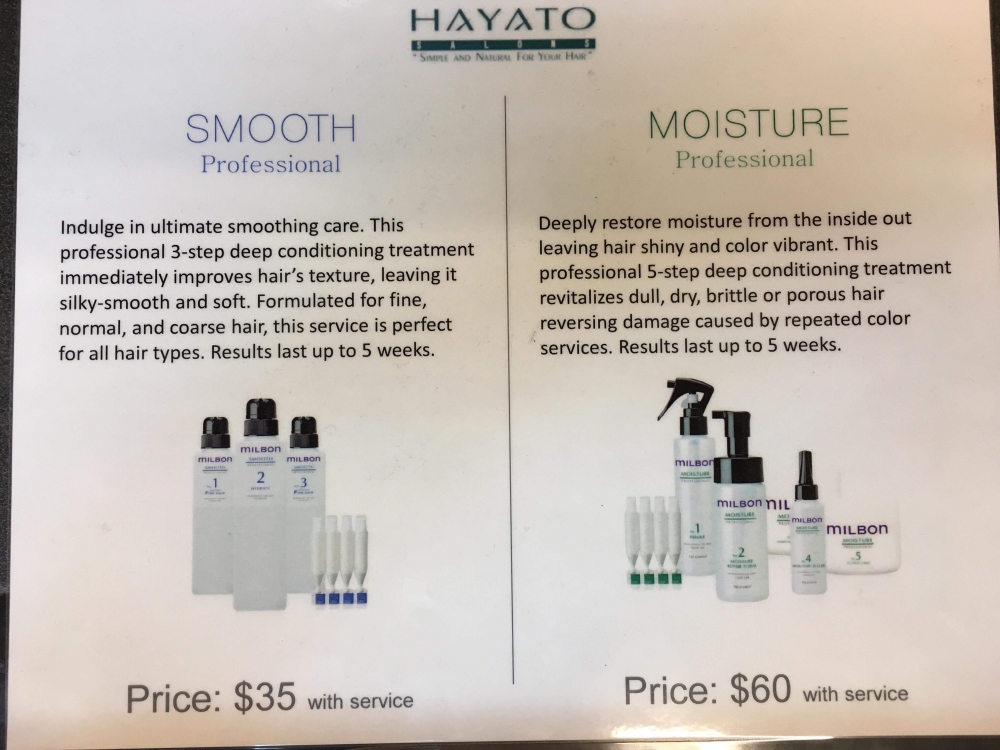 if you suffering from damage hair why dont you try our hair care treatment?
we have 3 different type of deep conditioning treatment !
especially from now we highly recomendo you to take care of your hair otherwise hair will been damaged .
hair care is very important so please try to take care of hair more than before !
■ADDRESS
〒106-0032 206 The Roppongi Tokyo Plaza, 3-7-1 Roppongi, Minato-ku, Tokyo
■TEL
03-5574-8844
■E-Mail
roppongi@hayatosalons.com
■Business hours
10:00~20:00
■Reservation deadline time
Cut: 19:00
Cut+Perm/Color: 18:00
Cut+Straight/Digital/Keratin:17:00
■Regular holiday
Tuesday
■ADDRESS
〒107-0062 3rd fl. 5-9-3 Minamiaoyama, Minato-ku, Tokyo
■TEL
03-3499-6555
■E-Mail
omotesando@hayatosalons.com
■Business hours
10:00~20:00
■Reservation deadline time
Cut: 19:00
Cut+Perm/Color: 18:00
Cut+Straight/Digital/Keratin:17:00
■Regular holiday
Tuesday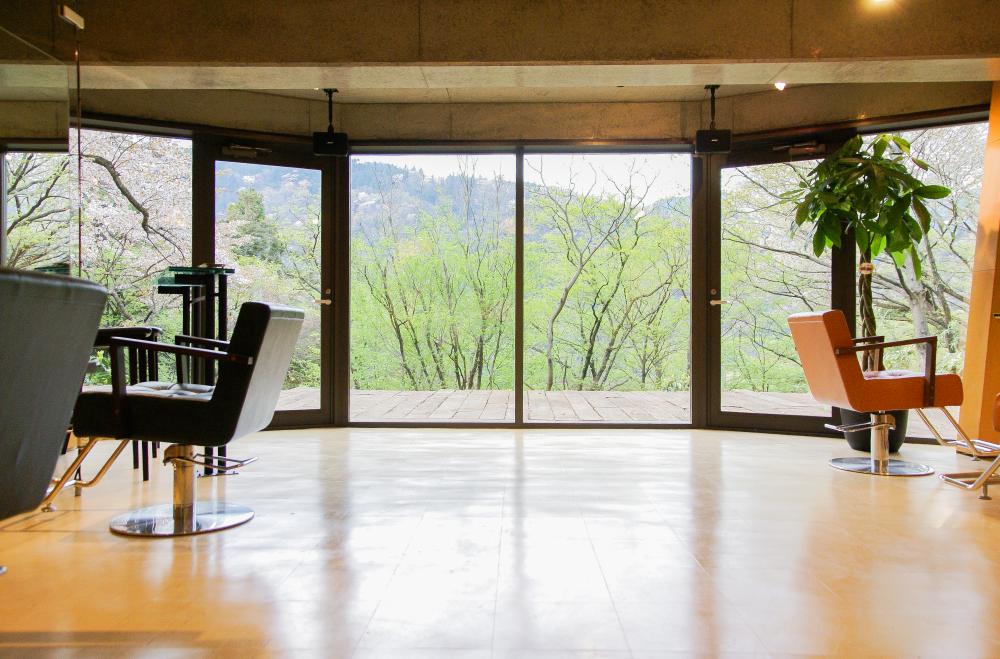 ■ADDRESS
70 Yumotochaya, Hakone-machi, Ashigarashimo-gun, Kanagawa
■TEL
0460-83-8351
■E-Mail
hakone@hayatosalons.com
■Business hours
All day 10:00~20:00
■Reservation deadline time
Cut: 19:00
Perm/ Color: 18:00
Digital Perm: 17:00
Straight: 17:00
■Regular holiday
Irregular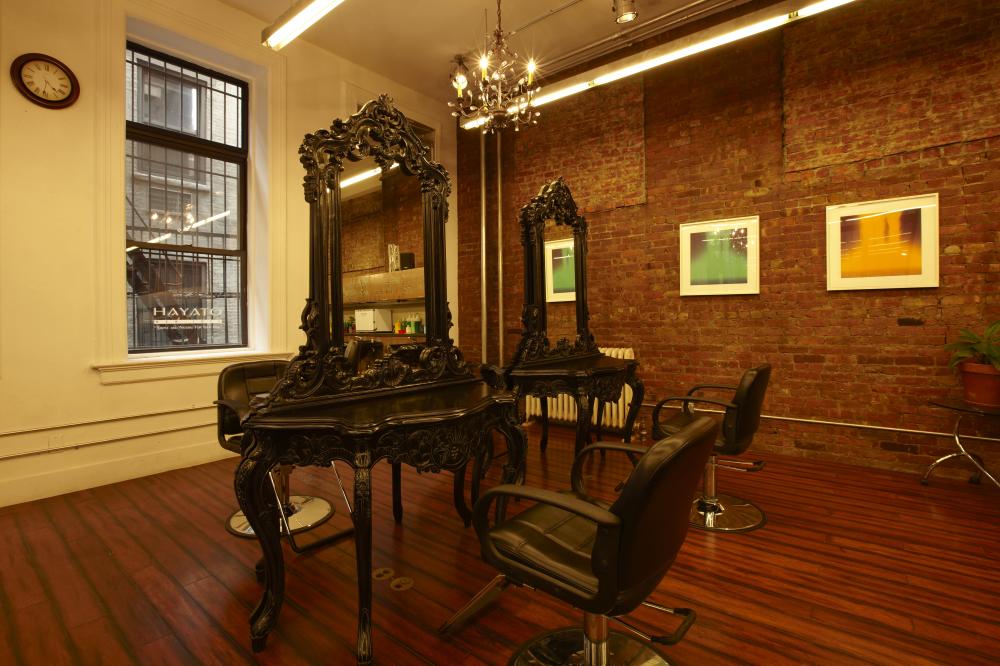 ■ADDRESS
125E 23RD ST (Between Park & Lexington)  
2FL. N.Y.C 10010
■TEL
212-673-7373
■E-Mail
ny@hayatosalons.com
■business hours
Weekday/10:00~20:00 
Sunday/10:00~19:00
■Last appointment
Cut: 
Weekday/19:00 ; Sunday/18:00 

Perm/Color: 
Weekday/18:00 ; Sunday/17:00 

Digital Perm: 
Weekday/17:00 ; Sunday/16:00
■Days off
Monday/Some Public Holidays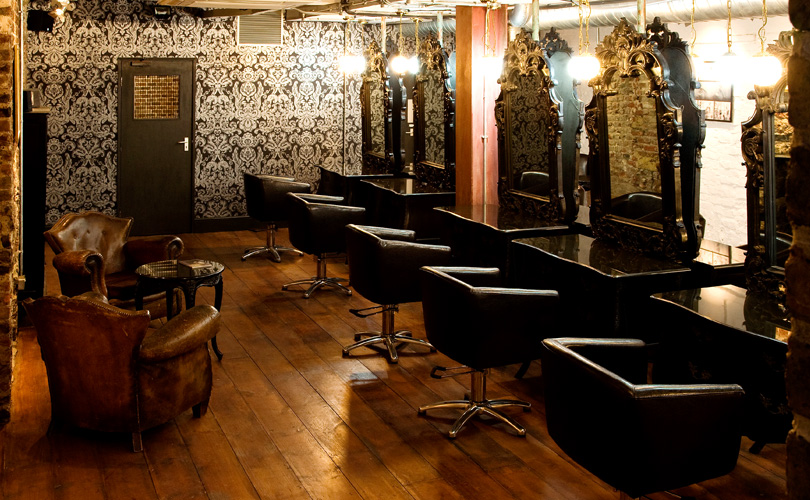 ■ADDRESS
159 Drury Lane, Covent Garden, London, WC2B 5QG
■TEL
020-7242-7877
■E-Mail
london@hayatosalons.com
■business hours
Weekday & Public Holiday/10:00~19:00
Sunday/10:00~18:00
■Reservation deadline time
Cut: Weekdays and public holidays/19:00 Sunday/18:00
Perm/ Color: Weekdays and public holidays/18:00 Sunday/17:00
Digital Perm: Weekdays and public holidays/17:00 Sunday/16:00
Straight: Weekdays and public holidays/16:00 Sunday/15:00
■Regular holiday
Monday